Everyone says they love beaches, but the beaches along the Oregon coast aren't the ones I think most people imagine. The rocky landscapes along my home state's coastline are popular because of their rock formations, foggy tendencies, and gorgeous forests that but right up to the sea. This particular beach isn't far from where
The Goonies
was filmed, if you know it.
To get to the beach, there is first a small hike through some gorgeous Oregon forest. It was pretty foggy in the morning; it's pretty normal for the Oregon coast. Pretty, right?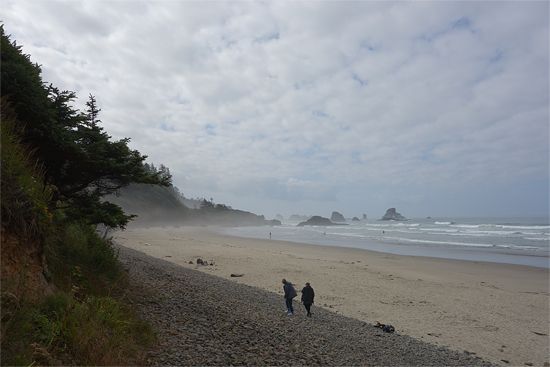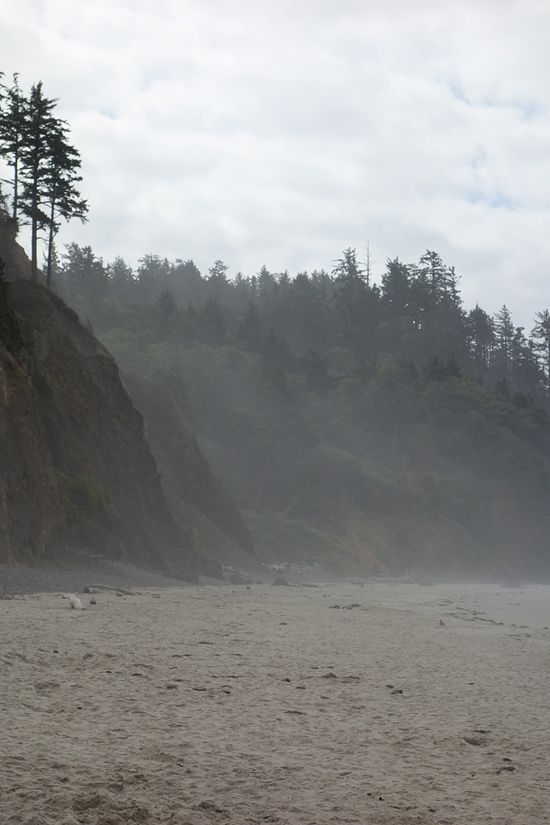 We set up a spot on the sand, I posed for a dorky photo, and then my sister and I hiked off into the distance to play in the tide pools and rocks.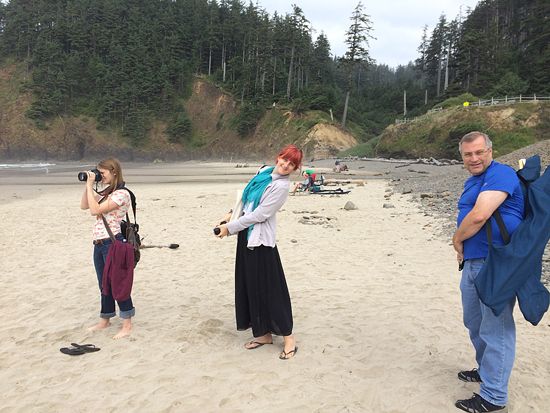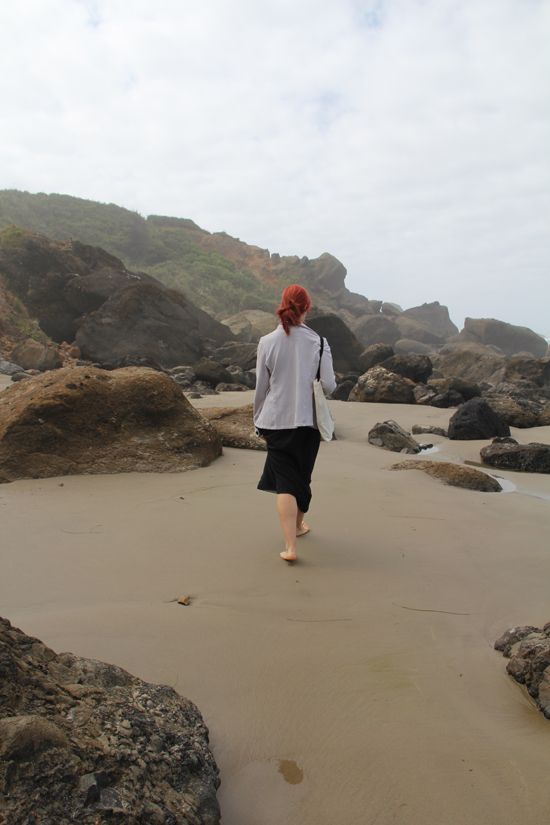 Being back in my hometown and back in the Pacific NW was amazing. It rekindled my love of the area and the scenery, but it also made me a little sad because I know, even if I decided right this moment that I wanted to move back, it wouldn't work. Not right now. Maybe in the future I will end up there, but for now I have to keep on like I am.
Anyway, if you have a chance to visit the Oregon coast--any part of it--do it. I can't think of a single place along the state that I've visited and thought wasn't worth it.