I tried to make a vlog with the very poor-quality video capabilities I have, and I hated everything I produced. So... until I can either get my hands on better equipment or use Lea's (frankly, that's the ideal of the two, haha) I am not able to make a vlog. I know, I know. You are all completely and totally heartbroken. Sorry. BUT! I had a brilliant idea that I'm working on right now.
Let's talk about my day. I was supposed to work 10:30 to 5:00. Awesome. That's only six hours and a thirty minute lunch.
Downright delightful!
Then I got called in early, so my shift became 9:30 to 5:00. Still totally fine with me. But then we had to rearrange the schedule because the closer was unable to close, so my manager asked me if I could stay until 7:00. Sure, I can handle 9:30 to 7:00. Except the person he wanted to close couldn't, so my final shift? 9:30 to 9:00. Yeah, that's right. Ouch. At least I'll earn overtime this week.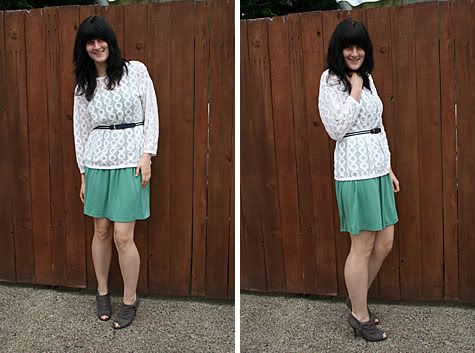 Sometimes there are waaay too many photos I like and I have to make 'em tiny. I actually really dug this outfit and I thank the 30 for 30 for bringing me this look.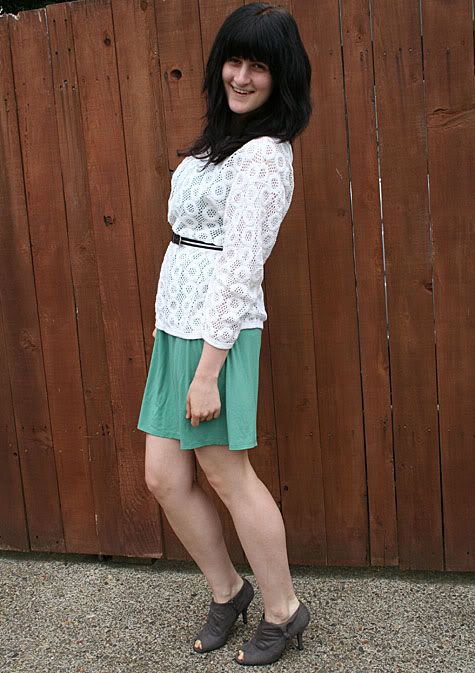 My head looks a little too big, right?
Yet another fantastic, thrifted belt.
I need to admit, I'm jonesin' for some thrifting. I hadn't gone for quite a while before the 30 for 30 started and now I cannot shop until it ends. I'll stay strong, but I can't help but wonder what treasures are out there. Especially when one of the most amazing thrift shops near me just sent out an email that Friday all skirts, pants, and shorts are half off! Eep.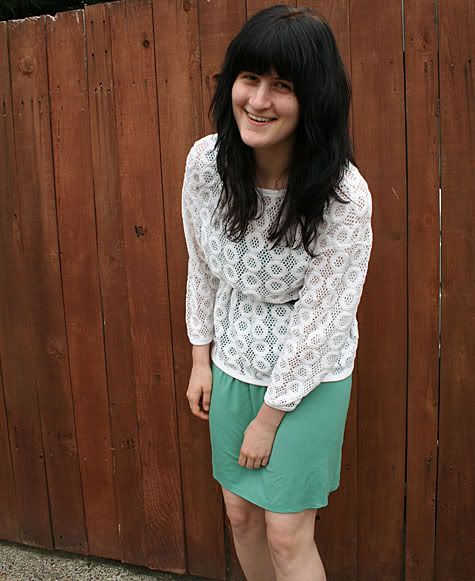 Since it is Saturday, I know some of you may never read this. To those who came by, thank you. I hope your weekends rock your socks off!

Not sure what the heck I'm doing? Check out
Kendi's explanatory post
and the
image of my 30 for 30
items!