Disclaimer: The title has
nothing
to do with this post. But I currently have
"Rumba Y Candela" by Daddy Yankee
stuck in my freaking head. So, with no better post title and this song on repeat... that is the title you get. Hooray for creative laziness.
If you go to that YouTube video I linked, one of the comments cracks me up: "A LOS 25 QUE NO LES GUSTO ESTA CANCION SIMPLEMENTE NO SABEN PERREAR JAJAJAJAJA" which is basically, "the 25 people who don't like this song simply don't know how to grind, hahaha." ...yeah, maybe it was only amusing to me.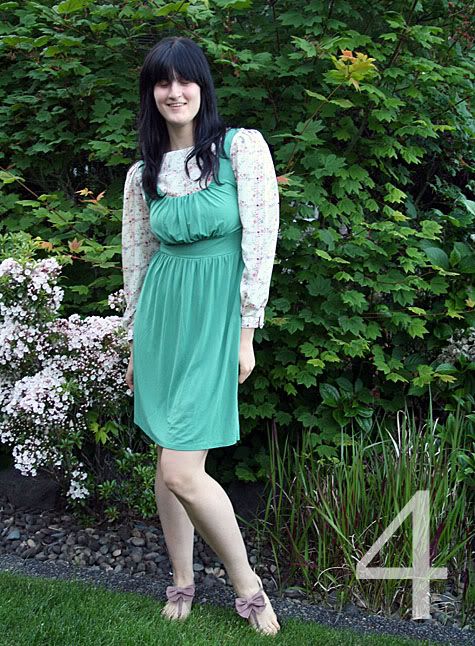 Yes. My eyes are closed. Let's say I'm sleepy.
Here we go, another day another outfit. So far it is easy, nothing has been used more than once. The challenge doesn't start until AFTER that first week, honestly.
This shirt is incredible for the small details, like these buttons which are only on one side. They serve no function whatsoever, so they're automatically even cooler. Lea gave me this shirt. I like when she owns things that are too big for her because they almost always automatically fit me. Except when she buys Gap belts big enough for both of us at the same time (love you, Lea!).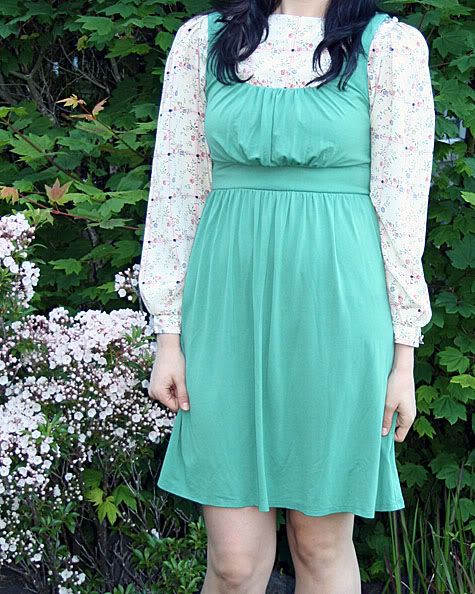 I shielded you from the horrific face I made in this photo.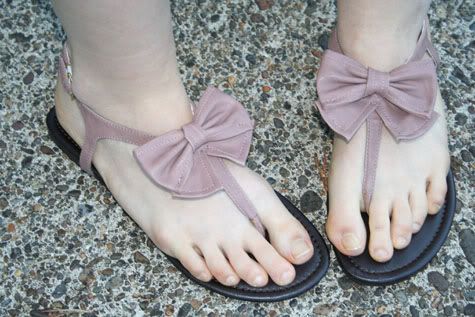 Do me a favor, here. Don't look at my battered and damaged little feetses and instead look at the awesome shoes I picked up at some discount store (like I remember at this point? Hah!) for some amount less than $12. Aren't you both impressed by my shopping skills and my impeccable memory? Thought so.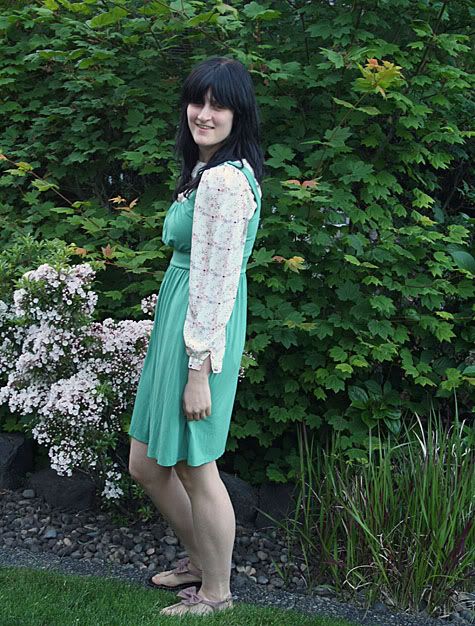 No. They're actually a little open in this one.
Some of you who have been reading since when I was in school, especially during finals time, are aware that this term was a struggle for me. Well, I finally could log on and check my final grades online for the term and guess what...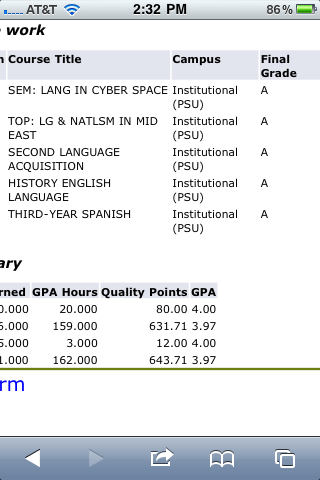 HECK YES!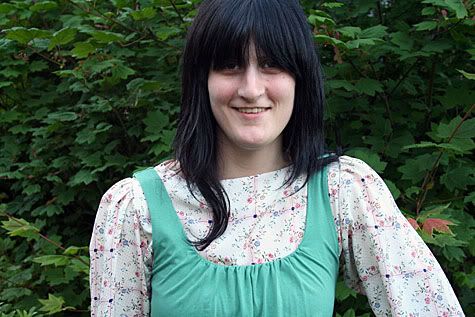 I'm a happy Sarah.
In your face, customers who judge me because I work at Starbucks and relatives who think I can't handle the life I'm trying to lead. Guys, I got this. I
so got this
.

Not sure what the heck I'm doing? Check out
Kendi's explanatory post
and the
image of my 30 for 30
items!