No, your computer is fine. If you are wondering what those squiggles up there mean, it says "pika pika" in Japanese or, in English, glitter or sparkle. It is one of my favorite onomatopoetic Japanese words (there are TONS of them in the language) and it only seemed appropriate as this challenge is all about sequins and sparkles.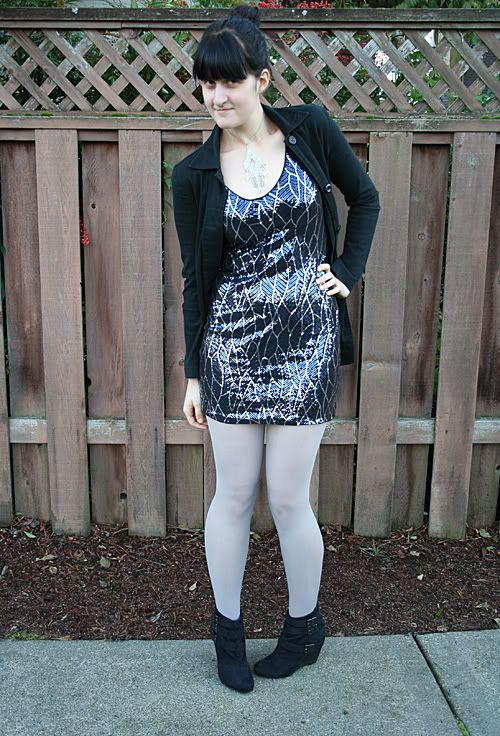 Dress: Ross (!)
Coat: thrifted
Tights: Claire's ($1)
Shoes: DSW
Necklace: thrifted
I would totally wear this dress to an amazing New Years party if I were going to one. But I suspect that will not come to pass so I'll show it off during this month's EBEW link party instead. I'm really picky about sequins and so I'm pretty proud to be able to show this little number off.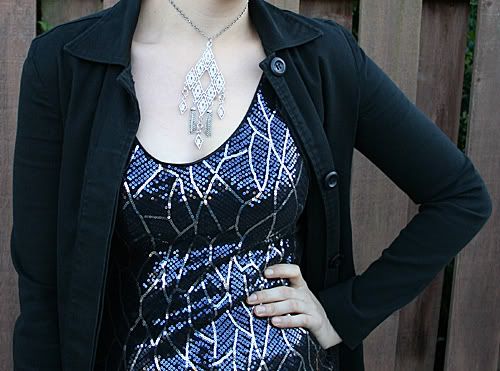 If I piqued your interest, you can head over to Every Body, Every Wear and see the rest of the bloggers rockin' shiny things!