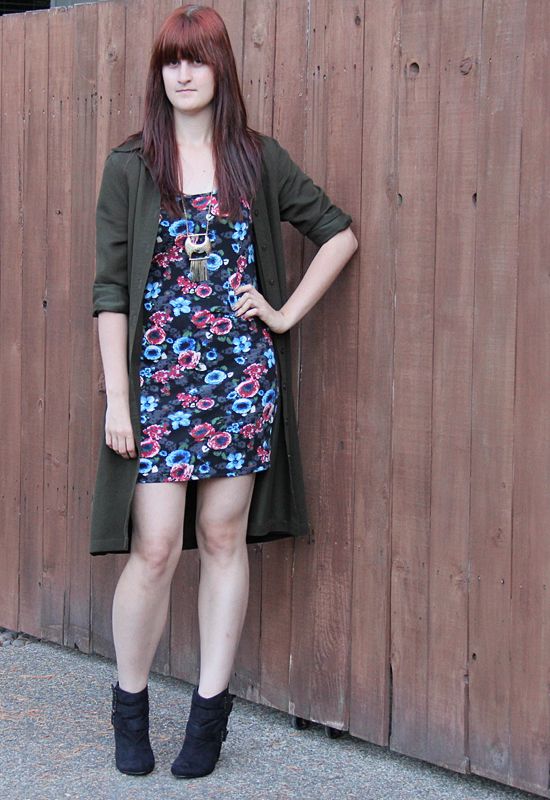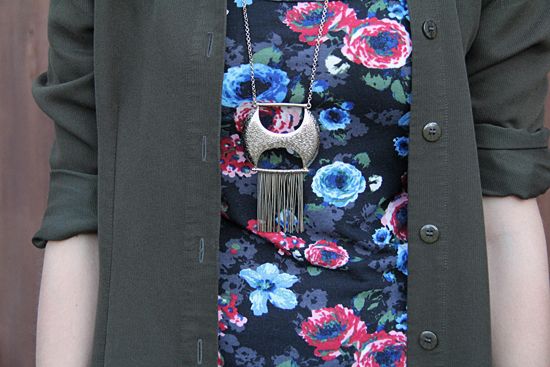 Dress: Kohl's | Necklace: Gift | Shoes: DSW | Jacket: rescued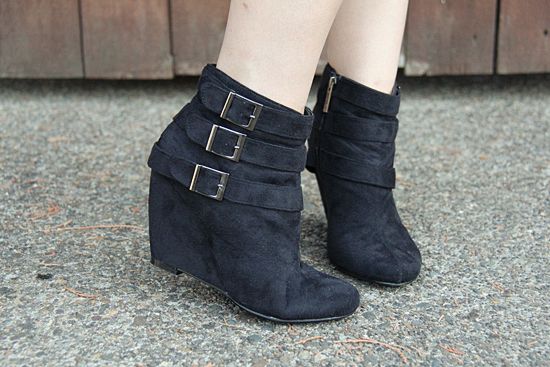 If you're like me, then you've now got that Cake song stuck in your head. If you aren't like me, then I'm sorry that it's so silent and not musical inside your head. I think the music (see: insanity) may be the only thing keeping me going, though, because I have never had as much trouble finding a piece of clothing as I have trying to hunt down a plain, black OR white button up. Seriously, what the hell? I got one that sort of fits well enough (ish) and I don't want to go back into a store for months at least, now.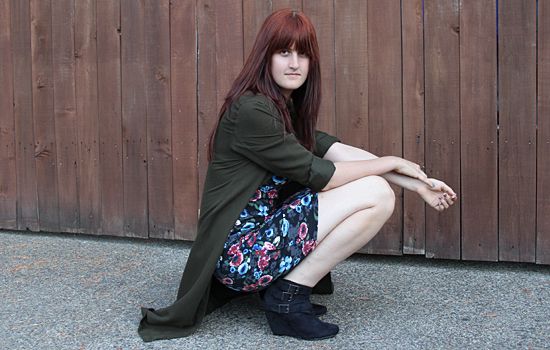 Now I've just gotta get through training before I secretly make my hair less natural-looking and hope they don't notice. That, and I need to figure out how I'm going to be allowed to stretch the dress code a
liiittle
so I don't lose my mind. Because as soon as I put on black slacks I feel a little part of me die.